Welcome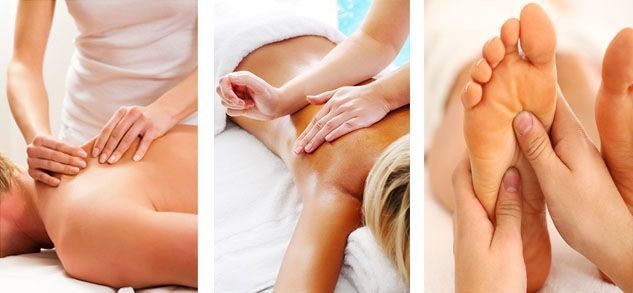 Relaxation & Wellness is on the Horizon
Enrich your Health with the many benefits of Massage Therapy
Therapeutic Massage Therapy provides
the ultimate in relaxation,
pain management and anti-aging
According to The American Massage Therapy Association
25 reasons to get a massage...
Relieve stress
Boost immunity
Reduce anxiety
Manage low-back pain
Help fibromyalgia pain
Reduce muscle tension
Enhance exercise performance
Relieve tension headaches
Sleep better
Ease symptoms of depression
Improve cardiovascular health
Reduce pain of osteoarthritis
Decrease stress in cancer patients
Improve balance in older adults
Decrease rheumatoid arthritis pain
Temper effects of dementia
Promote relaxation
Lower blood pressure
Decrease symptoms of Carpal Tunnel Syndrome
Help Chronic neck pain
Lower joint replacement pain
Increase range of motion
Decrease migraine frequency
Improve quality of life in hospice care
Reduce chemotherapy-related nausea
To schedule an appointment or obtain gift certificates call 585-415-7798
As an experienced and professional massage therapist, I offer Massage Therapy within the Finger Lakes Region here in Canandaigua, Victor and surrounding communities. As a NYS Licensed Massage Therapist I am educated in a variety of modalities. Simply click on the "Services & Rates" page to learn more about the various techniques I use in my work.
If you'd like to set up an appointment with me, click on "Contact Me" and send me a message. I will call you back to confirm the details of your appointment and also answer any questions you might have.
For your convenience I have attached a Massage Intake and consent form for you to complete prior to your appointment. Thank you for visiting my website and I look forward to meeting with you.
Susan Dechow, LMT
585-415-7798